Our Goal: Help Our Attendees to Collectively Save a Billion Dollars in IT Spend Over the Rest of 2020
Are you and your cross-functional finance, IT, operations, procurement, and legal team trying to cut $500,000 or more in IT costs over the rest of 2020?
Working to cut costs in new spend areas, including cloud, SaaS apps, & enterprise mobility?
Want to avoid the biggest mistakes made in the 2000 and 2008 recessions?
If this describes your situation, we at Amalgam Insights are creating a free virtual event for you to learn, network, and act quickly.
Amalgam Insights is excited to announce our one-day virtual event on Technology Expense Management on July 14, 2020! This event will give you strategic perspective on managing IT in these chaotic times, practical tips for cutting IT spend in a remote work world, managing your organization's technology portfolio, and opportunities to network with your peers.
We are interested in your opinion on what we should cover and provide to you for this event. Please take our short 7 question survey on the topics, networking, & SWAG you want for this event. We are building this event for you!
This event is built around the new reality for IT. In the Time of Corona, IT now has three core concerns:
Cash Management: Find cash throughout the rest of 2020. You don't have years, or even months. You have weeks to act.
Remote Worker Management: The percentage of full-time work from home employees have increased from 5% of the workforce in 2019 to over 40% as of April 2020. March and April were about survival and now there is a massive pile of new & reallocated accounts, devices, and services to rationalize. It's time to clean up the mess.
Govern Business Assets: Tech needs to be governed properly to protect the business. Zoombombing, phishing new accounts, & accessing poorly managed tech inventory are big problems. IT needs to protect & govern our key assets.
SPONSORS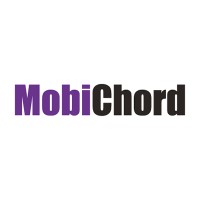 TEM Expo 2020 Pre-Event Webinars
If you need to get started now and can't wait for the event, we are holding a series of BrightTALK webinars starting on April 21 to preview each key topic of Technology Expense Management. All webinars will be held at 1 PM Eastern/10 AM Pacific. To sign up for a webinar, click on the title and register for the specific webinar on BrightTalk.
TEM Expo Attendee Registration
If you are from a vendor or consultancy interested in sponsoring the TEM Expo event or webinar series, please email us at sales@amalgaminsights.com.
If you are a qualified IT, finance, or procurement professional interested in a free pass to the Ju;y 14 TEM Expo, please sign up by clicking on The Red RSVP Button to reserve your ticket, get educated, and meet your colleagues. You should click RSVP to sign up for this complimentary event if:
You are seeking to cut IT costs by a million dollars or more in 2020.
Your organization has gone through big employment swings due to COVID & at-home quarantines.
You want to be more prepared for managing a challenging IT environment.
You want to meet peers handling the same challenges.